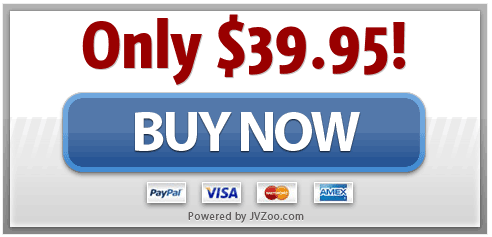 Still Not Convinced?
Read More
Thursday, December 18, 2014
While everyone is trying desperately to figure out how to make money online, buying the next shiney object, listening to guru's, and succumbing to other productivity pitfalls, etc. 
An unlikely teacher taught me how going against convention can be your biggest breakthrough to success in online marketing.
See, without any formal training or guru mentoring, this guy figured out how to make 100 sales a day from selling $5 dollar gigs on fiverr.com
This meant he became the #1 seller with over 6,000 completed sales in just 7 months.
#1 Seller. 6,000 Sales. 7 Months
Let me preface… While this story involves fiverr, it's more about this remarkable and intuitive thinker's method for monetizing it.
Its more about creativity. 
Let me, briefly, tell you about myself and then I'll, quickly, tell you his interesting story.
See, I've been an online marketer for the last 4 years, working primarily in the offline space.
Offline marketing is great, but its not for everyone.  
Typically, I find most offline marketers get involved because they find is so hard to make any real money doing online marketing.
But offline marketing has its challenges, too.
If you're not comfortable talking face to face or by phone with prospects, you'll find its really tough to get any real momentum.
I've helped many offline marketers with their offline businesses, but the biggest recurring and common challenge I find most of my students have is that  most people want to just put a buy now button somewhere and somehow sheer wishing will make them fame and fortune.
The other problem most offliners are facing is that their best prospects aren't searching for their solutions.  
They need to be pitched and sold…the hard way.
I know how to sell offline just fine, but I wanted to see if there was a way to tap into the traditional online thing and see if I could find a way to make money, while helping others do the same.
Since I heard about it, I knew there was buyer traffic on fiverr, but the thought of only making five bucks per job was quite sobering…until I met the hero of this story.
See, this guy has never been to any Ninja/Samurai Dojo Forums and he doesn't even know about this entire community of online marketers.
He doesn't realize that we tirelessly discuss every aspect of the "make money online" space.
But, he clearly understands marketing and harnessing the power of trust and unique selling propositions.
Fiverr allows you to exploit this completely.
See, he's never had one blemish or negative review and consistently makes, on average, at least $500 PER DAY.
Not many people can say that.
His gigs have never been listed on the FEATURED SELLERS list on the front page of fiverr (nor does he care if they ever show up there), yet all his gigs are readily available for anyone and everyone to see, should you come across them.
The other amazing thing about what he offers, is that…
Nobody seems to be able to copy him…
Why is that?
Well for one, he's figured out a few things that make it extremely difficult to replicate his successful services.
I mean, you might be able to copy his gigs word for word but I'd doubt that you could deliver as he can.
Not unless… you can figure out what you can't see. Not unless you look below the surface.
See, the gigs that he offers are just the tip of the iceberg.
What you don't see and what can't be readily replicated is what's going on when he delivers.
His services and delivery process are pretty sophisticated and I doubt he has any fears of anyone copying him, although you could…
But, I'd bet you'd be interested in learning directly from him, yourself.
This product got its name because the guy I learned this from is known as the "Fiverr Hacker"…literally.
So how'd I meet him?
I was cruzin' around fiverr looking for a way to get more traffic, to one of my sales pages (ok, it was actually to my fiverr gig)
I figured other fiverr sellers might offer some great possible solutions.
Although, I have heard some horror stories about fake traffic, bots and things like that.
However, when I came across this guy's gigs, I saw…
So, I ordered a few to see if it was a legitimate offer.
I didn't think it was a big gamble.
At the worst, I'd lose about $15 bucks but at best, maybe I'd get some traffic.
To say that it worked is a mighty understatement.
My response was more like "HOLY $hit!"
I was frankly blown away at how much traffic I received and the spike in orders, not to mention, was real nice.
But as it died down, I stopped and thought about what he was up to a bit more.
My intrigue stemmed from the fact that I noticed that his gigs were constantly backed up with orders.  
Whenever I went to buy another jolt of traffic from him I noticed he has at least 60 people waiting on their delivery…and I noticed that number was around the same whenever I went back to see him.
I wanted to know more.  I wanted to understand how he was doing it. 
Of course, that wasn't easy, but, I was determined to find out.
I then started bugging the guy pretty often.  
I asked him where he learned all the stuff he knew how to do, what forums he was hanging out in, what courses he had taken, but to my surprise…
He'd NEVER been to ANY Forums and NEVER took a course on internet marketing!
He didn't even know what Social Media was till about a year and half ago.
Of course, I was a bit shocked.
And after speaking with him, I admired his determination and laser like focus to succeed in the internet and social media marketing space.
His insight was pretty incredible and I just knew I had to get him to teach me his secrets.
So… I begged him to teach me.
While appealing to his ego, I finally got him to teach me what he knew.
He revealed his methods and that's when it all became clear…
This guy had figured it ALL OUT!
The notion of competition is pretty foreign to this dude.
He is so far ahead of the competition curve it was dizzying.
He was doing things no one else would dare venture to implement as it just seemed like too much work.
Perception, however, is reality.
What seemed like hard work was really easy to replicate… once you knew that it was just a formulaic process.
The ingredients to make money online are all readily available to each and every one of us.
Fiverr, for this guy, just so happened to be the platform he leveraged to easily monetize his service.
Actually, that lead me on a different segue to my own fiverr money making adventures, which are not at the heart of this story, but its probably helpful to share with you that were it not for learning what he taught me, I probably would never have discovered fiverr as a viable way to earn real money that could, if need be, pay the rent.
It was after picking his brain that I knew it was  time for me to prove my own case.
And then I set out on a 30 Day mission to see if I could recreate some of his success and be a true progeny.
Now again, the crux of this story was to be able to replicate his services, but in order to do that meant I would have to start building up my social media followers.

Well, within that 30 days…
My results were, truly, nothing short of amazing.
This is what happened…
I was able to add 730 REAL Google plus followers and on a related note…I was able to make over $2000 from selling fiverr gigs.  
Again, this is all side note stuff, however, adding those followers, for me, was just as good as building up a traditional email marketing list.

The equity I was building in that list meant that I could also leverage that audience to correspond with and makey money with later on and foerver more (or at least until I died, lol).
As far as my fiverr gigs were concerned, I too learned how to maintain a 100% positive feedback rating.
Now, that's pretty hard to do, anywhere, but I think particularly on fiverr.
The cool thing was that I knew the fiverr hacker's teachings weren't a fluke.
It was something that anyone could recreate, if they had the right mentor and the right game plan to follow.
Being a die hard opportunist and coming directly from the Internet Marketing community, which the hacker formally was unaware of, I convinced him to share his strategies with my fellow online marketers.
I mean I knew this was something that I was CERTAIN everybody would want to know.
The service he was offering and the "how to" information to be able to replicate it, was and, I believe, is still the holy grail of an always in demand online service that will never go away and has NO WAY of becoming saturated.  
I don't think this is something MOST people would venture to try and replicate on their own.
Most of us are always trying to beat the competition, when it's way easier if you can figure how to….just go around them!
The copious notes I took after picking his brain and also testing some my own theories lead me to compile the information into a nicely condensed, easy to follow and replicate guide that is PROVEN To Make Money.
So Here It Is…
Follow the results in this training guide and you'll be on the fast track to success.  
The only ones who will fail are those that choose not to or who can't follow simple instructions or those who have no drive to do the simple tasks laid out.
So, Who Exactly Is This For?
Stay At Home Moms & Dads

Anyone looking to make FAST MONEY online

Newbies

Veterans

Creative Thinkers

Product Creators

Affiliate Marketers

Social Media Marketers

Part Time Income Seekers

If you want to FIRE your boss

Those looking for Alternative FREE Traffic Ideas

Offline Marketers looking for ALTERNATIVE  & Easier Money Making Strategies

People that HATE Selling Face to Face


- You DON'T have to talk to anyone EVER!

Those that want a Proven Blueprint to succeed

If you're DESPERATE to pay Next Months Rent

You, if you want a REAL Home Based Business!
Who Shouldn't Buy This?
Easy Button Seekers

Anyone Who Can't Follow Simple Instructions

People with Little or No work ethic




-Although its easy work, it still requires a little effort on your part

Serial Refunders

Those Who Don't Like New Ideas

Anyone more interested in finding spelling errors.

People Who Can't Invest AT LEAST 1 Hour a Day to Work This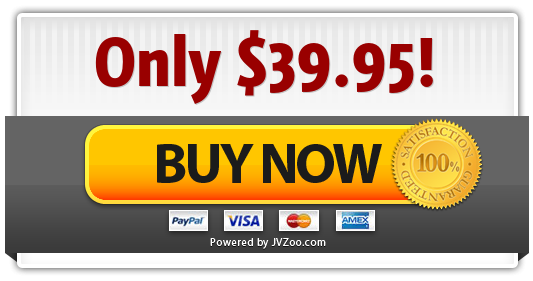 Now the Guide itself is really all you need to Make Money Fast, but I wanted to do more.
I wanted to completely overdeliver on this launch so…
I convinced the Fiverr Hacker to do an interview with me.
I wanted YOU to know that the man exists and to be able to be inspired from this amazing inspirational entrepreneur For YOURSELF!
I do realize that I'm crazy to be GIVING AWAY this PRICELESS information for such a ridiculously low price, however, I think its important that I get this information to as many people that can benefit from this training the most.
If you want to CHANGE YOUR LIFE for the better, then you should be able to access the information that will help you do that.
THIS is that information!
THIS CAN CHANGE YOUR LIFE for the better.
As a result, and as a Limited Time FREE Bonus, if you act fast you'll also receive training from the Master himself.
Here's What's Inside This ONE HOUR Jam Packed Training
(

& Exactly Where On The Audio To Find The Benefit

)
How To Bring Your Success Plan To Reality, Easily When You Start At The End …

3:21

How Small Daily Efforts Can Help You Build A Hoard Of Traffic & Social Media Followers


-Learn the simple process I used to add over 700 REAL G+ followers in 30 Days, Easily

Discover The Simple Guide The Hacker Thought Up That Inspired Him To Be The Number One Seller On Fiverr
Why Half A Brain And Focused Work Is Your Key To Success
Simple Posts You Can Make That Lead To Huge $100 Per Hour Consulting Fees …

12:01

The Secret To Setup A Massive, Automatic & Endless Traffic Stream To Your Gigs …

13:18

What Types of Gigs NOT TO OFFER If You Want To See FAST Success …14:28


-This is the difference between $3k a Year and $150K a Year

What Social Media Channel YOU NEED TO Focus On RIGHT NOW & Why You Need To Focus On It …15:17
Learn Why Forums Are NOT Where The Most Successful IM'ers Hang Out …19:45
Example Of How Contradicting "The Experts" Can Lead To Some Of Your Biggest Success Breakthroughs …20:58
The Hacker Method To Getting Thousands Of Real Human Followers To Any Of Your Social Media Accounts Without Reciprocating …

23:00

Discover The Exact Systematic Approach To Getting All The Followers You Want – Do This And Get Followers …

24:15




-The Easy Post And Recycle Method That Gets Fast Results

Exactly How Much Time Per Day He Spent To Build Up All His Social Network Followers …27:10


-He Found The Time To Make This Happen Even while Being A Full Time Dad

Realize How The Power Of Commitment Unlocks Successful Opportunities …27:48


-Kred Influencer of the month, Wikipedia Mentions and Blog Interviews Happened To The Hacker because of commitment

My Alternative, And Equally Easy, Approach To Getting Followers On Your Social Networks …30:00
Find Out The Hackers Snowball Approach To Getting 500 to 800 Followers Per Week And How You Can Leverage It …32:38
Everything You Do Online Has To Be An Activity That Answers This Specific Question If You're Going To Be Successful …38:50
The Hacker's Answer To "Should You Use Any Other Sites Like Fiverr?" …40:31
The Definitive Way To Help Yourself If You're Struggling To Make Money Online, Immediately …43:30
The Easy Process You Can Follow And Start Making Sales Starting Right Now …44:40
Once You Understand This Proof Of Concept You'll Never Fail Again …45:57
How The Hacker Quickly Rebounded After Fiverr Cut Off A Top Selling Source Of 30% Of His Income …

47:11

Ideas To Leveraging Your Level Up Status & Increase Profits …48:20
Why You Want To Become A Master At What You're Offering To Make Yourself Immune To Competition …

49:33

Discover Why Opportunity Is So Abundant On Fiverr And Why Now Is The Right Time To Get Involved …50:24
And So Much More….
This is priceless training you simply can't get ahead without.
He's the only person I know that has the potential and is goal driven to be the first to make $1,000,000 exclusively from Fiverr Gigs.
Although this is a dialogue and a case study of what The Hacker has achieved, this is more about what you can accomplish if you have the focus, drive and do the work necessary to make it happen.
The work is NOT HARD!
You just need to want it bad enough and can take action with what you're about to learn.
If you're ready to change your fate then click the buy now button before this training is taken down.
NO ONE ELSE HAS THIS CONTENT…
so get it straight from the source, now, before its too late!